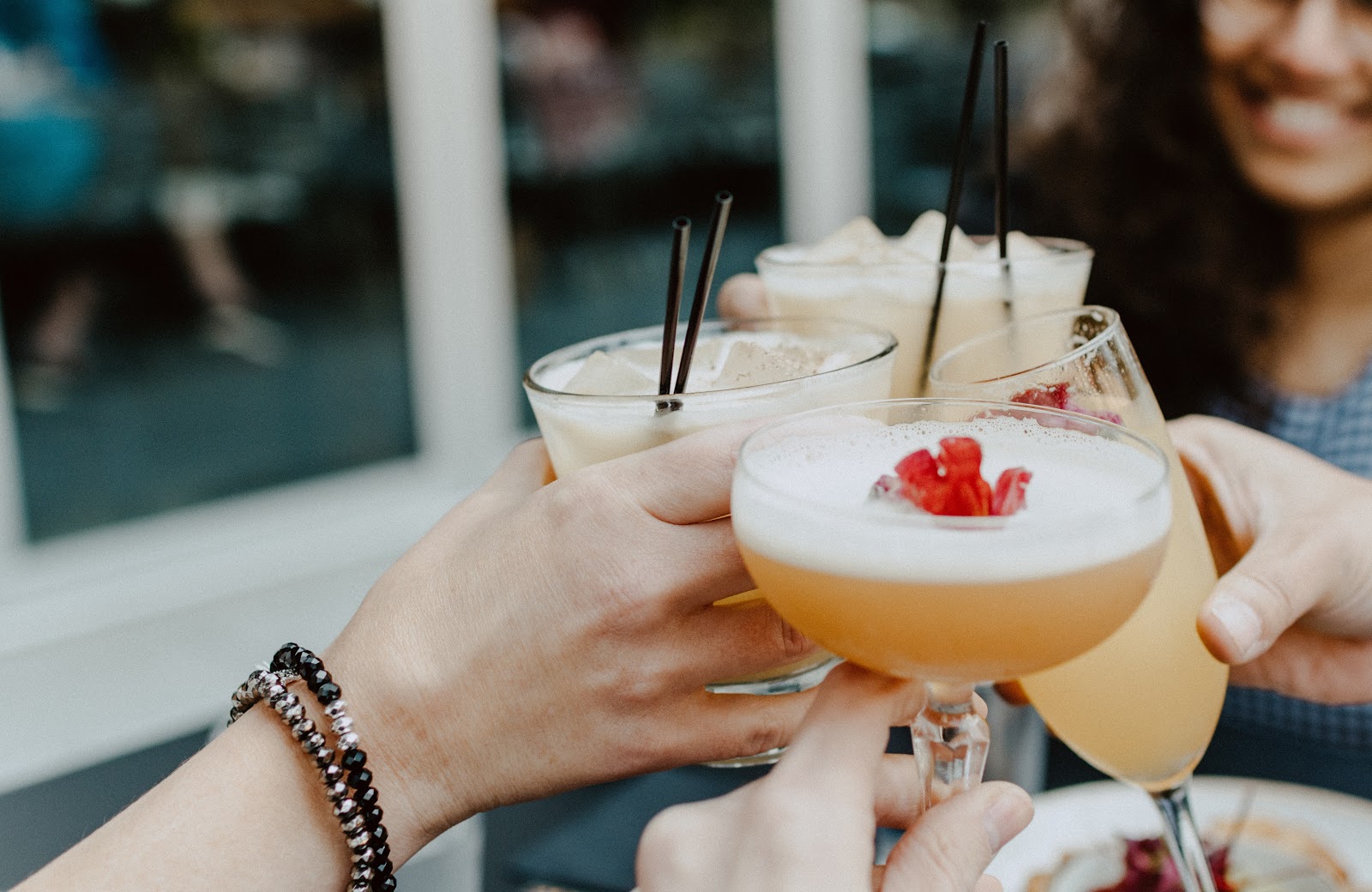 Is it just us, or did January drag on this year? Within the last decade, it has become increasingly common for people to kick-start their new year by partaking in Dry January, during which individuals choose to abstain from consuming alcohol for the month. If you're like us, January was more of a warm-up month this year, so we will now be focusing on Dry February… it's totally a thing, not to mention, a shorter thing. If you're giving dry February a go but don't want to skimp out on socializing with your friends, here are four bars in the Denver area where you can enjoy crafty, tasty, booze-free drinks!
Il Posto
https://www.ilpostodenver.com/
Il Posto is known for its excellent pairings of Italian food and wines. However, the RiNo restaurant also has a full bar and creative cocktail menu that includes a few booze-free options. Said options include, but are not limited to the following: Puttin' on the Spritz (citrus and herb reduction, rose water, and non-alcoholic prosecco) and the Vir-Gin Negroni (citrus and juniper reduction, rosemary, pine, and birra baladin ginger).
Punch Bowl Social
https://www.punchbowlsocial.com/
Part bar, part bowling alley, Punch Bowl Social is sure to show you a good time whether you order an alcoholic beverage or not. Despite their extensive beer list, wine list, and cocktail menu, Punch Bowl Social also offers several non-alcoholic mixed drinks. Such drinks include the Chef's Cup (muddled cucumber and lemon, house-made cardamom syrup, currants, and sparkling water) and Palm Tree Shade (pineapple and tropical spice-infused coconut water, mint syrup, fresh lemon juice, and aquafaba).
Death & Co.
https://www.deathandcompany.com/location/death-and-company-denver/
Located in Denver's Ramble Hotel, Death & Co. is a beautiful and refreshing take on a classic, vintage style, and has unique drinks to match. They offer an extensive craft cocktail menu, that incorporates a variety of non-alcoholic options, including the Business Casual (non-alcoholic apertif, red verjus, and black tea) and La Luz (passion fruit, lime, pineapple, and blanc verjus).
Golden Moon Speakeasy
http://www.goldenmoonspeak.com/
Golden Moon Speakeasy is the serving room for Golden Moon Distillery, so it's no surprise that the vast majority of their menu incorporates the spirits they distill (bourbon, rye, and single malt whiskey; gin; absinthe; grappa; genepi; apple jack; curacao; creme de violette; amer de picon). They do, however, open the doors of their rustic and cozy Golden Speakeasy to all, and offer a few booze-free mixed drinks, including the Gertrude (sour cherry shrub, lemon, orgeat, and soda water) and the Georgia (pineapple juice, lime juice, orgeat, pomelmo pellegrino)
Bonus: Bardo Coffee House
Denver is home to several late-night coffee houses, but few are as well-established as Bardo. With locations on South Broadway and West 38th, Bardo Coffee House serves up wine and beer for your friends who want to partake in boozy beverages, as well as espresso, tea, and other specialty drinks. Be sure to try the vegan turmeric latte or the spumoni mocha!
Interested in settling down in one of these Denver neighborhoods? Reach out to Blue Pebble Group today at 720-526-2583 for all of your real estate needs.